So you've found "The One"!, After numerous flirtations, dates and distractions, you've finally committed to the perfect dress! It's like another love story only something is missing...the accessories.
Jewellery and accessories are there to help you shine. The perfect accessories will finish your look and make you feel fabulous! (And when it comes to umbrellas they may also make you feel covered in an unpredictable Irish climate!).
More often than not, brides are choosing earrings and perhaps a bracelet, leaving aside a neckpiece to leave the dress speak for itself. Assuming you have your ears pierced, they are a beautiful way to help frame your face, compliment your dress and finish your look.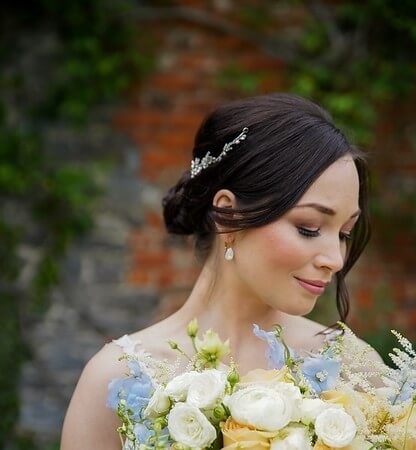 The cue for your earring style will often come from your dress - is it beaded or embellished, and if so, in what colours? Is it vintage in style, or contemporary? And do you have a particular look in mind? Having photos with you will help when you are looking for jewellery.
I really believe that earrings have to be seen in real life, held up against your face to see how they fit and to get the scale right. While one style may look fabulous on Pinterest, in real life and on a totally different face they may not be altogether right! And while you generally can't try on earrings, using a little earring stand you'll get a really good idea of how they look on you.
If you are also choosing a hairpiece, comb or vine, it is ideal to look at these together so that they can coordinate and compliment one another. A large hairpiece might dictate a smaller earring and vice versa. We generally advise brides to have their hair trial beofre choosing a hairpiece, then bring a photo of the style you are happy with, so we can find something gorgeous for you!
Umbrellas - better to have it and be looking at it, than not have it and be looking for it!! With our fabulous and unpredictable Irish climate, having an umbrella to hand is probably a good idea! As a bonus, a pretty umbrella will look gorgeous in your photos and most photographers love working with them. A classic ivory pagoda is always a good choice, but you could consider also a pop of colour to brighten things up!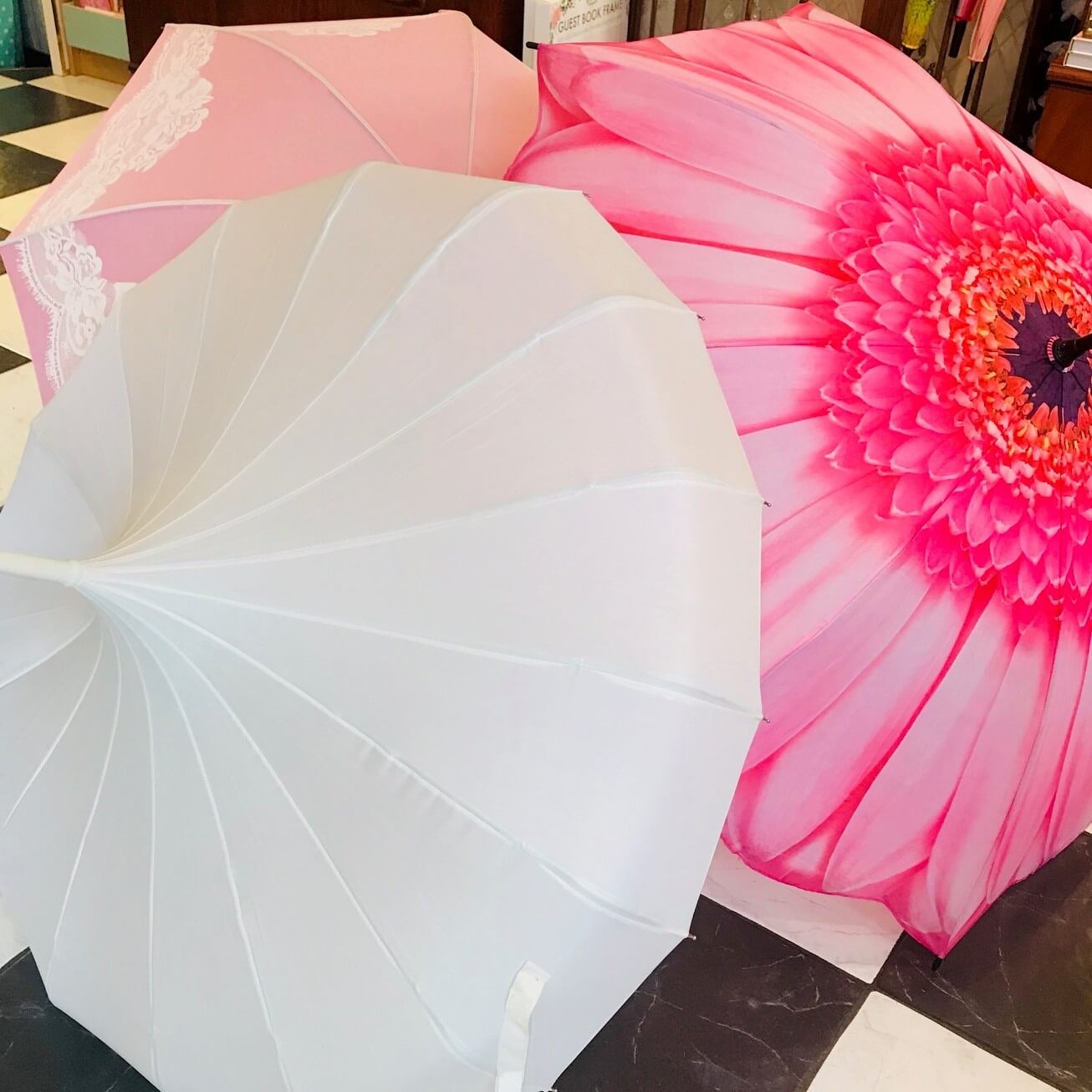 I'll leave you with a selection of very different accessories, all chosen to compliment the bride and her style as well as some more colourful umbrella options for the brave!