We are delighted to be partnering with Mint Medispa to give away a Bio-Penta Facial to one lucky winner...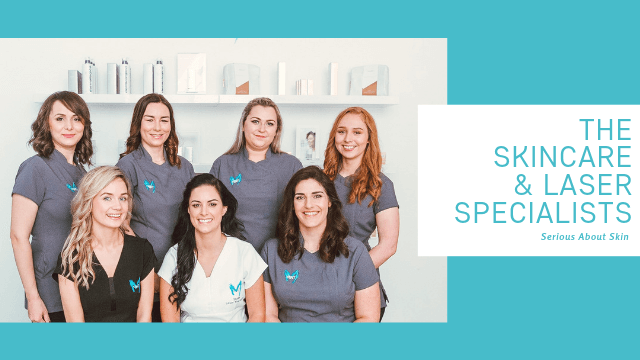 To enter our competition, simply visit our Facebook page, and tag a bride-to-be that deserves a treat!
Some information below from Mint on the treatment itself.
Bio-Penta Information
New and exclusive to Mint Kilkenny is the Bio Penta five-modality treatment. Mint is the first medispa in Ireland offering this advanced treatment which allows our therapists to perform layered skincare and facial treatments to address even the most challenging skin conditions.
Bio-Penta Modalities
Advanced skin analysis

Microsonic deep facial cleansing

Microdermabrasion and Hydrodermabrasion controlled exfoliation

Ultrasonic and Microcurrent application to penetrate products deeper into skin

LED Light Therapy to increase collagen production and boost skin repair
Bio-Penta Treatments
Bio-Penta Infusion Facials are the first stop for intense repair. Following a skin analysis, your therapist will prescribe the best treatment for you from a list of: Age Management, Clearing, Hydrating, Brightening, Pore Refining or Calming options, which use a combination of modalities to treat your specific concerns. (75 mins, €120)
The Bio-Penta Ultimate Facial is a celebrity favourite which ensures your skin is wedding, special occasion or red carpet ready. It's quite literally like a line-smoothing, skin-firming filter for your face. Fully tailored to your skin's needs, this treatment features microsonic cleansing, hydrodermabrasion exfoliation and ultrasonic product penetration. It also incorporates microcurrent toning to improve facial architecture by energizing, lifting and firming the skin. (90 mins, €140).
This treatment also addresses sensitive areas such as eye, neck and décolletage to combat signs of ageing.
Mint's full range of services includes Laser Hair Removal, Rejuvapen micro-needling, facials, massages and body treatments.
Contact info:
056 7712579 | hello@mintkilkenny.com | www.mintkilkenny.com
11 Patrick Street, Kilkenny, Ireland
Facebook.com/mintkilkenny
Instagram.com/mintkilkenny