Your big day is on the horizon, you're getting married in one of the most beautiful cities in Ireland. Kilkenny has been voted by Conde Nast as the 9th friendliest city in the world!
The medieval city of Kilkenny is full of fabulous places to have your wedding photographs taken, below we'll give you a run-down of a few, some obvious and some less obvious, but all equally beautiful and within a short walk of Butler House.
If you are lucky enough to be getting married or holding your reception in Butler House you have a choice of magnificent, light filled rooms with bay windows overlooking a stunning Georgian walled garden (perfect at any time of year especially if the weather is not at its best!).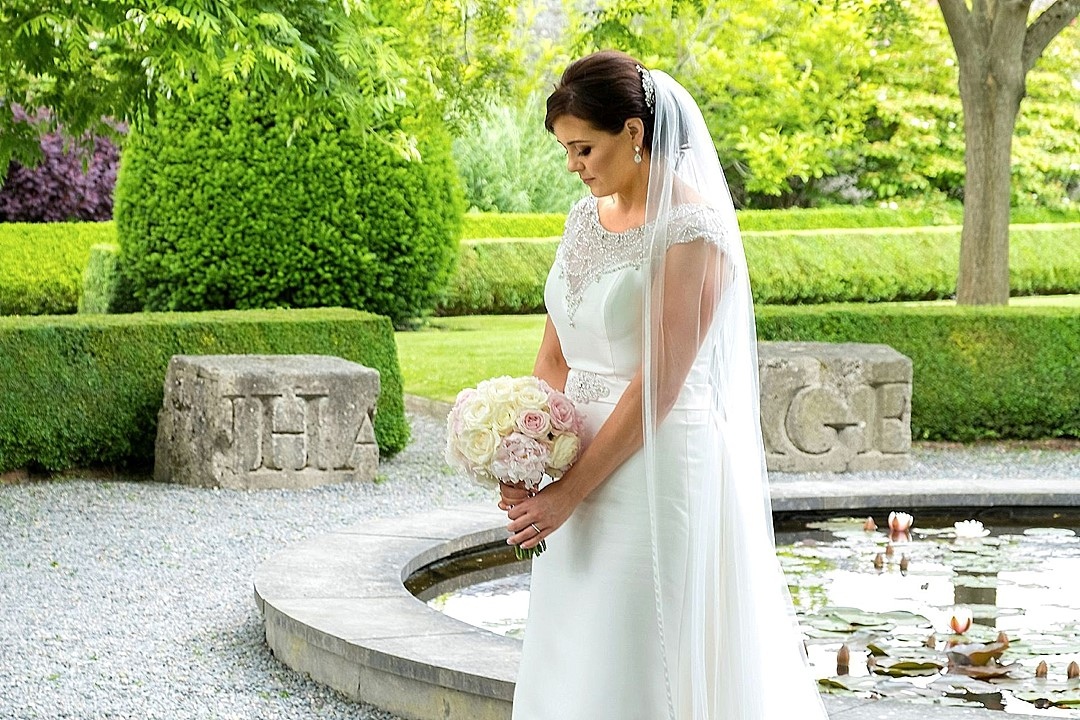 The garden of Butler House with a lily pond and sculpted box hedges create a beautiful backdrop to wedding photos. In autumn the gorgeous reds of the Virginia Creeper growing at the back of the house look stunning in photographs.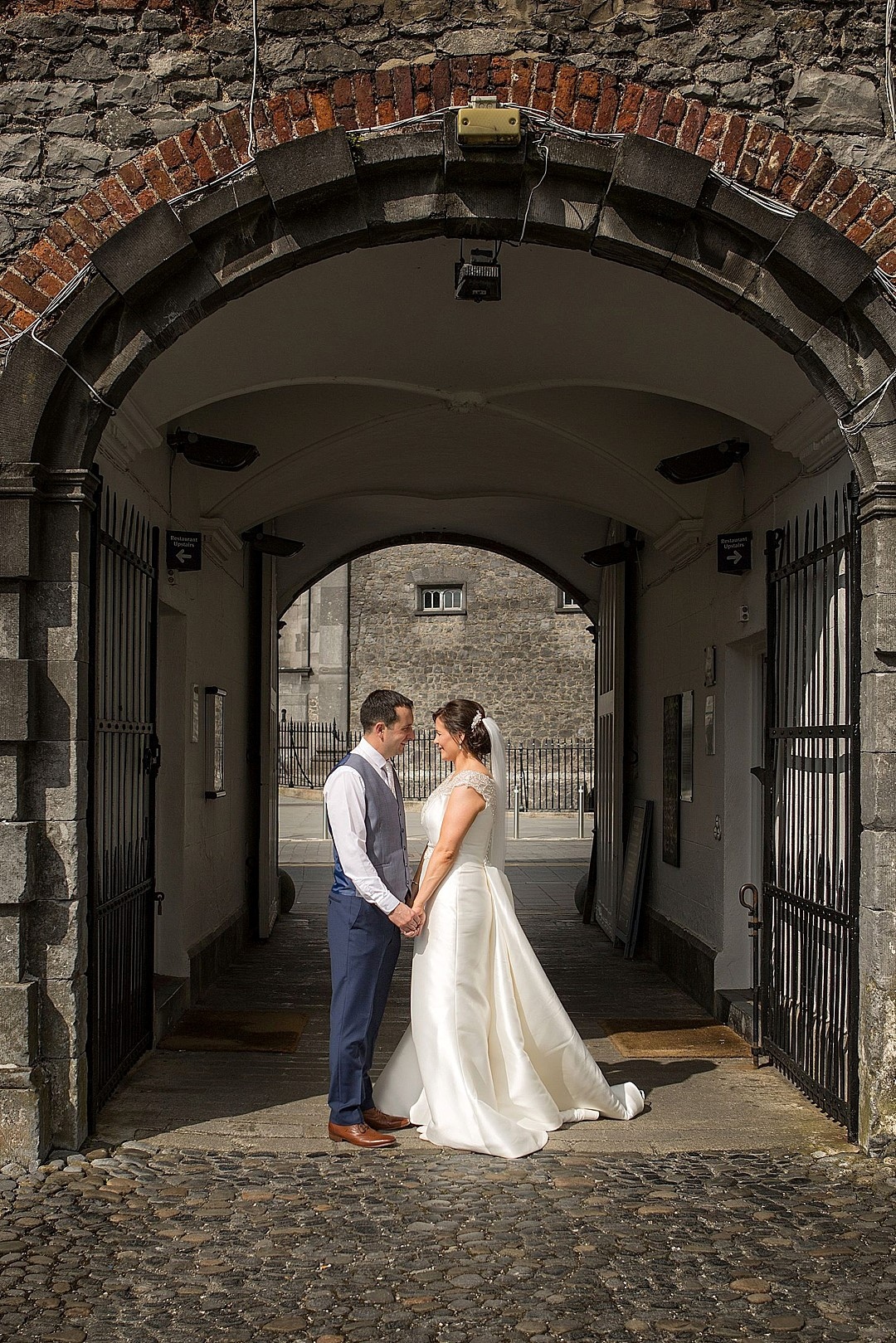 From the garden you can walk through a gate to the courtyard of the Design Centre and then onto Kilkenny Castle, by far the most popular place to have your wedding photographs taken in Kilkenny.
The Castle has so much to offer and provides a spectacular backdrop to any set of photographs. In summer the obvious place to visit is the rose garden, with hundreds of rose blooms and a classic fountain and pond, it really is a place of beauty. A word of warning though, it can get very busy with both tourists, locals and other bridal parties!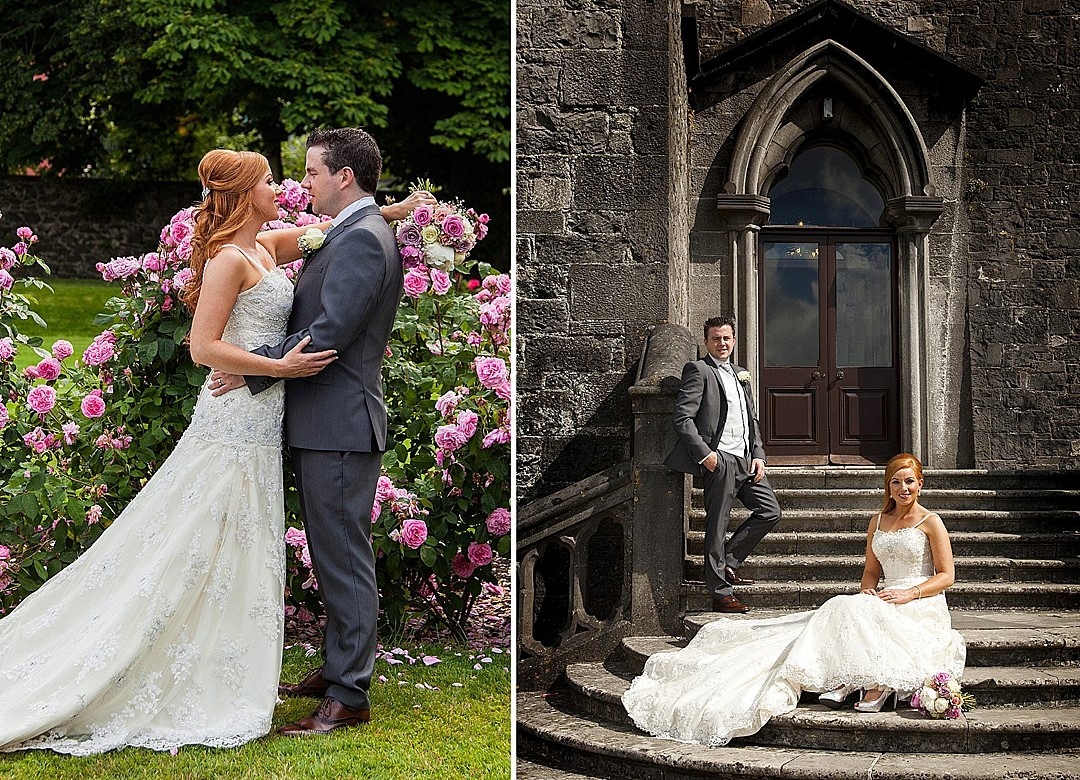 If you want to avoid the crowds take a walk around the Castle to the courtyard. Here you have the option of using the huge entrance doors to the Castle from The Parade as your photo backdrop.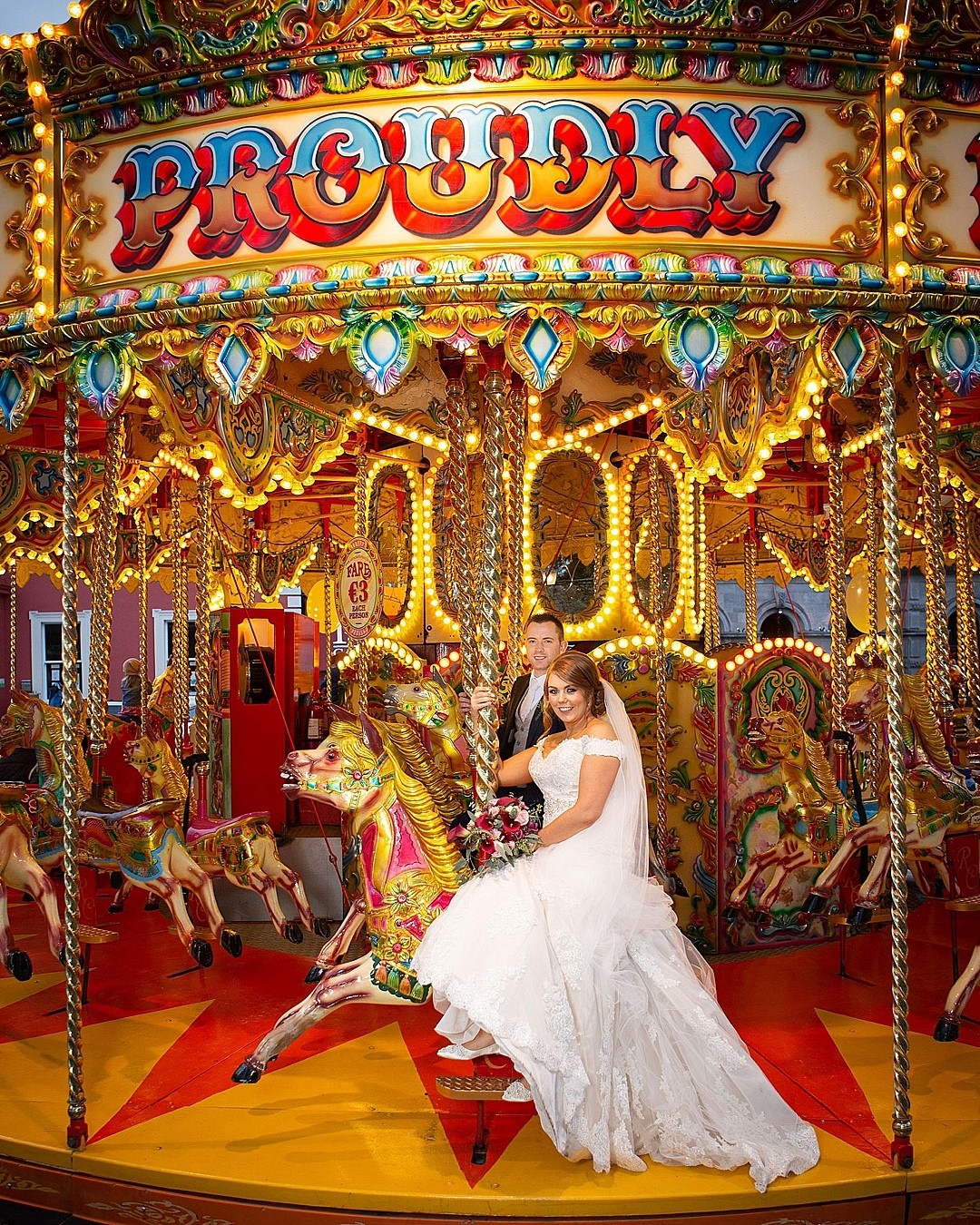 The Parade is the wide street that leads from the centre of town towards the Castle. Depending on the time of year and indeed day of the week, this area can host farmers markets, food fares, or even a wonderful Christmas carousel. A walk along the street will give you some wonderful natural photographs taking in the hustle and bustle of the city centre.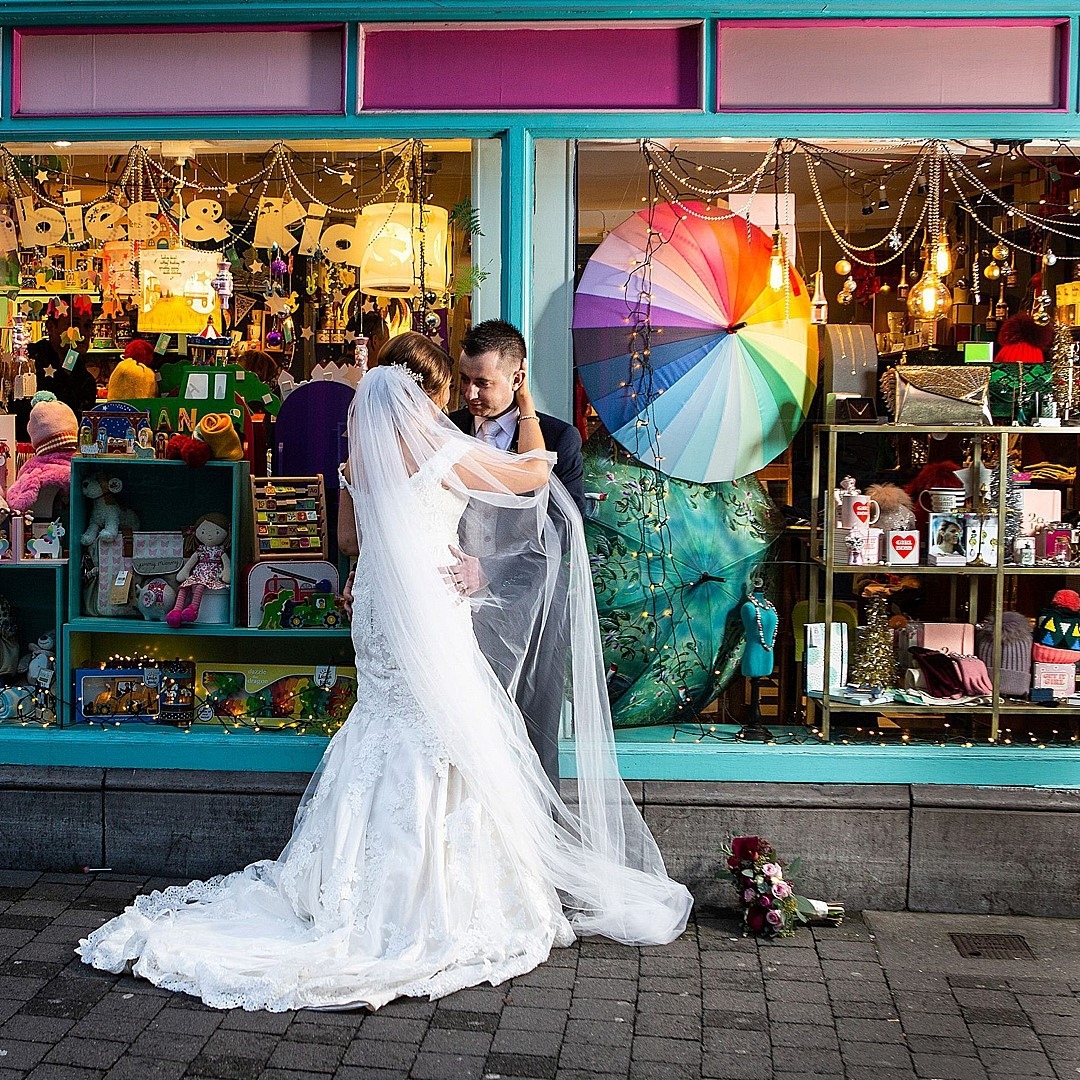 Kilkenny is full of small shops and bars. These are colourful and unique and as they are changed regularly, can insure your wedding photographs won't be the same as any other bride and grooms.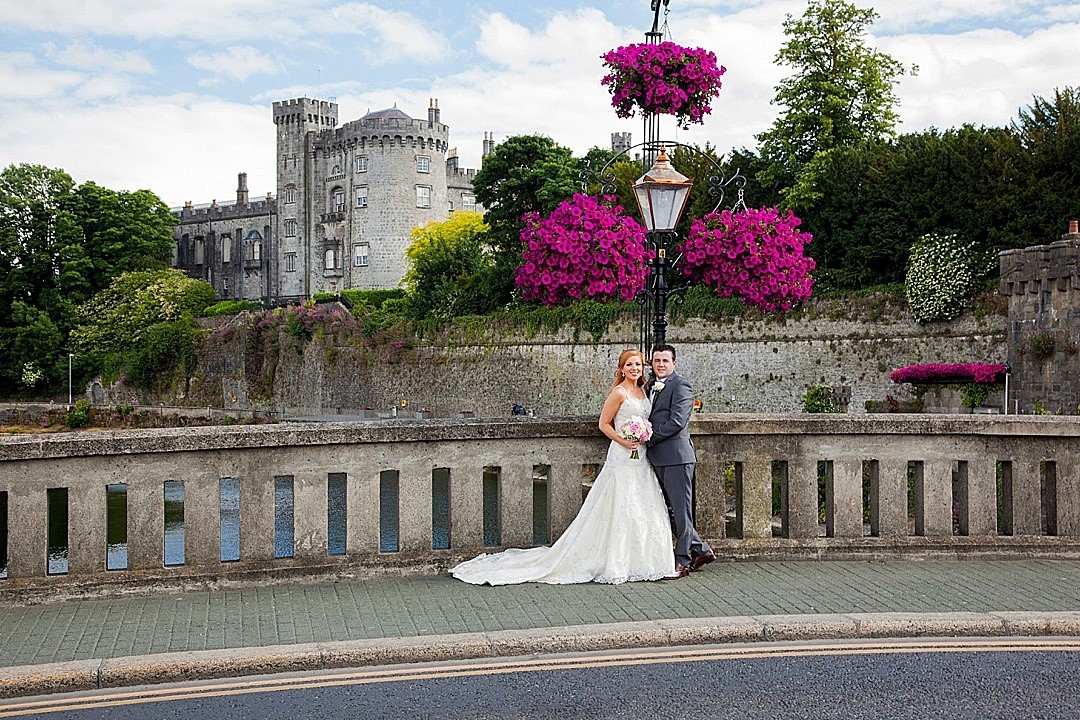 A short walk from The Parade is St John's Bridge, with its beautiful hanging baskets providing some colour and once again you'll have a stunning view of Kilkenny Castle in the background.